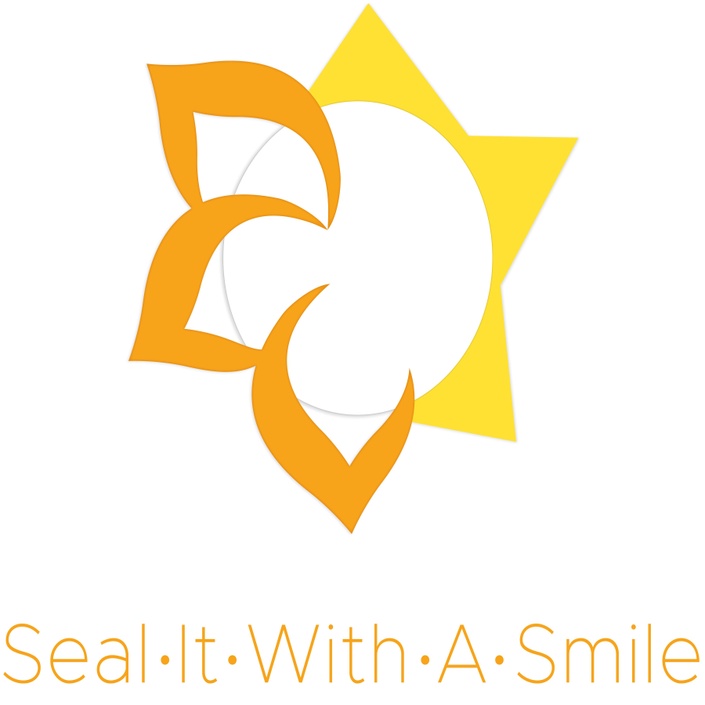 The Self Driven Classroom
What's the BIGGEST SECRET in education? SCROLL DOWN...
THE BIGGEST SECRET IN EDUCATION IS THAT YOUR STUDENTS ARE NOT THE MOST IMPORTANT PEOPLE IN THE CLASSROOM...
YOU
(the teacher)
This is why admin has such a hard time balancing teachers needs with students needs...
(because who is going to openly say teacher needs are more important than students needs?)

... but without YOU (the teacher), this is what every classroom on the planet would look like:

This means that teachers keep feeling...
isolated

alone

unsupported

anxious

threatened

adrift

scared

and continue to have their emotional and psychological needs unmet!!!
so let me ask you a question...
How can admin meet the needs of their teachers

FIRST
... in order for their teachers to put the the needs of their students
FIRST?
THE ANSWER:

BY
DEVELOPING
SELF
AWARENESS
THIS IS THE KEY TO A HAPPY FULFILLING CLASSROOM EXPERIENCE FOR
I went on a three year journey and

discovered this secret...
...the solution, that removed of all this pain and suffering, and now...
I'm on a mission to help others just like YOU!
You see...
It ALL boils down to your self awareness
In his famous book Emotional Intelligence Daniel Goldman brought to the forefront the idea that our "emotional intelligence" is actually MORE important than our intellectual abilities.
In fact, Daniel Goldman says in his book about self-awareness:
Self-awareness—recognizing a feeling as it happens —is the keystone of emotional intelligence.

NO EDUCATOR CAN CREATE A POSITIVE SOCIO/EMOTIONAL LEARNING ENVIRONMENT WITHOUT A DEVELOPED SENSE OF THEIR OWN SELF AWARENESS
!!! You Need To Develop Your Self Awareness !!!
This is just the TIP of the iceberg...
YOU WILL FORM AN UNBREAKABLE BOND WITH YOUR STUDENTS
It's almost cliche to say that education is all about "relationships". What the talking heads don't tell you is HOW to create these super important relationships! You will DEVELOP the ability to create and strengthen these super important bonds!
YOU WILL BE ABLE TO DECODE YOUR STUDENTS HIDDEN MESSAGES
Your students are consistently sending your messages! The reason why you can't decode these messages is because you were never taught that they even existed! You will not only be able to see and decode them, you will be able to send you OWN secret messages right back to them!
YOU WILL BECOME A CATALYST FOR LEARNING & GROWTH
In a world that continues to change faster than ever before, your value in the classroom is only INCREASING! You WILL develop the skills you need to be the best version of yourself; for your students, but most importantly, for yourself!
YOUR LIFE OVERALL WILL BE EASIER, LIGHTER, HAPPIER, AND BETTER
WHEN YOU OPEN UP TO THE POSSIBILITY THAT THERE IS NEW WAY!

INTRODUCING
The Self Driven Classroom
An online program and community where you will learn to grow a personalized framework that allows learning to flow naturally and with ease; from the inside out.
When you develop classroom you will receive the clarity you've been looking for and develop the skills you need to handle ANY situation! LIVE the happy teacher life you deserve!
INCLUDED IN EACH STEP...
HOW TO REFLECT WITH PURPOSE...
We talk so much about reflection in the classroom, but have you ever used it yourself? Reflection with purpose gives you the ability to REALLY understand you!
HOW TO CREATE A SACRED SPACE...
Your classroom is not just a space where you and your students sit; you will learn how to create the 3rd sacred space through creating a shared map for you and your students to use!
HOW TO USE THE SIX TRUTHS...
I will teach you the six truths of a self driven classroom that will reshape your students perspective AND eliminate your stress & positively reframe your own classroom experience!
HOW TO BECOME THE QUEEN BEE...
You have a hidden super power! Not only will I teach you how to unlock it, you will also learn how to harness this super power to give your students what they need to become self driven!
HOW TO APPLY THE SEVENTH TRUTH...
The seventh truth is quite possibly the most powerful secret truth in education that NO ONE KNOWS! Not only will I share it with you, you will learn how to use it with precision!
At the end of program you will understand how important and valuable you truly are and have the confidence, the right skills, and the right framework to be able to grow any classroom!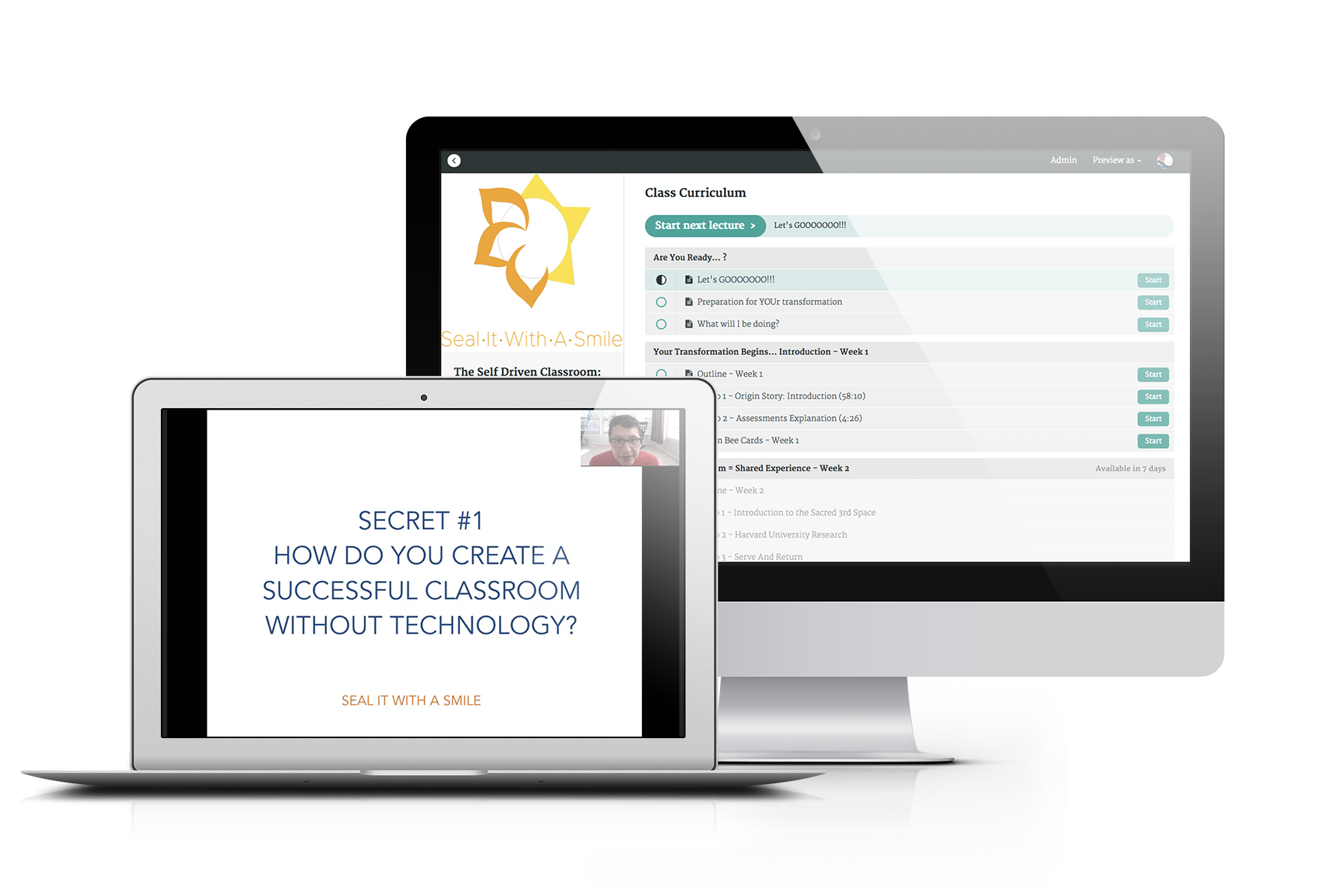 UNLIKE THE PROFESSIONAL DEVELOPMENT CLASSES THAT YOU'RE FORCED TO TAKE
YOU AND YOUR STUDENTS NEED THIS PROGRAM!
You read that right! Our world is changing and evolving faster than ever before!
You and your students can't afford to waste another minute for you to "figure it out"!
YOU ALSO HAVE MY PERSONAL MONEY BACK GUARANTEE
IF YOU ARE NOT 100% SATISFIED.
If you complete each weekly module and implement the strategies taught in the course and do not see positive changes within 30 days of enrolling, you will receive a full refund**
**refund minus transaction fees which will not exceed $25
AND THEN THERE ARE THE BONUSES!

01.
Coaching "Calls"
At the beginning of each new week, you will receive a coaching "call" from me! Not only will these "calls" give you the proper inspiration to implement your new strategies, but they are also there to support you during your new growth! I've been where you have been and will guide you through your amazing transformation!
The Deck Of Cards
Another layer of support is our exclusive ONE-OF-A-KIND printable deck of cards! These cards are ONLY available through this program! Each card has a phrase, saying, or technique that will assist you in your transformation and beyond! Keep them on your desk or in your pockets and pull one one whenever you need to!
Membership to The Secret Facebook Group
You will also have exclusive access to a secret group of other educators that are just like you! A supportive community of like minded teachers who want the best for themselves and their students! These amazing individuals have taken on the challenge of becoming the best version of themselves, and in a supportive environment where your growth is supported, so will you!
Weekly LIVE Q&A
In addition to all the support you will receive, every week you will also have the opportunity to ask ME questions LIVE in our secret Facebook group. These Q&A sections exist for your benefit, so you can get the support and clarity you deserve! I want to personally help guide you as you transform into The Queen Bee!
24/7 ONLINE LIFETIME ACCESS (On Mobile TOO!)
THAT'S RIGHT! Rain or shine, you will always have access to the content on any device for a LIFETIME!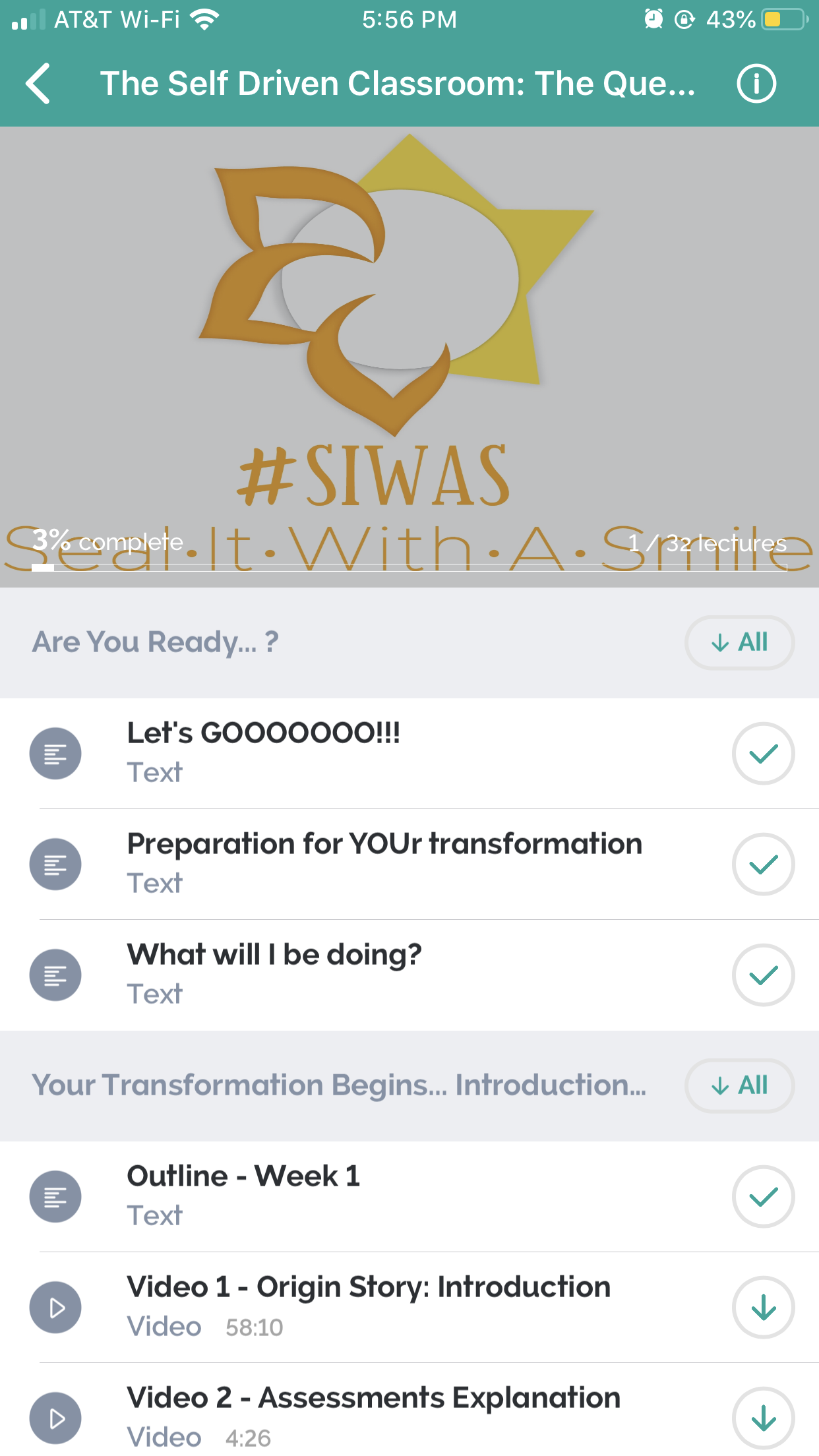 YOUR NEW LIFE IS WAITING FOR YOU

THE SELF DRIVEN CLASSROOM
LIFETIME ACCESS: Six Week Online Course - ($697 Value)
Six Weeks of Queen Bee Coaching Calls - ($290 Value)
The Queen Bee Card Deck - ($55 Value)
LIFETIME ACCESS: The Queen Bee FB Group - ($107 Value)
LIFETIME ACCESS: Weekly LIVE Q&A - ($749 Value)
Total Offer Value - $1898
!!! ACCESS TODAY FOR FREE!!!
CLICK BELOW
A NEW LIFE, A NEW CLASSROOM, A NEW EXPERIENCE IS WAITING FOR YOU!
(Don't Just Take My Word For It)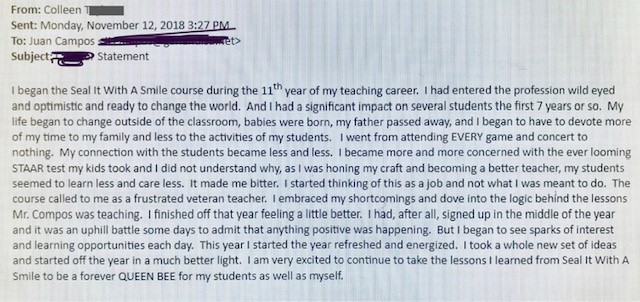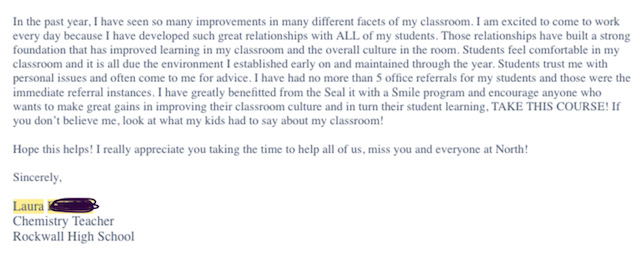 And these are statements collected from her students!!!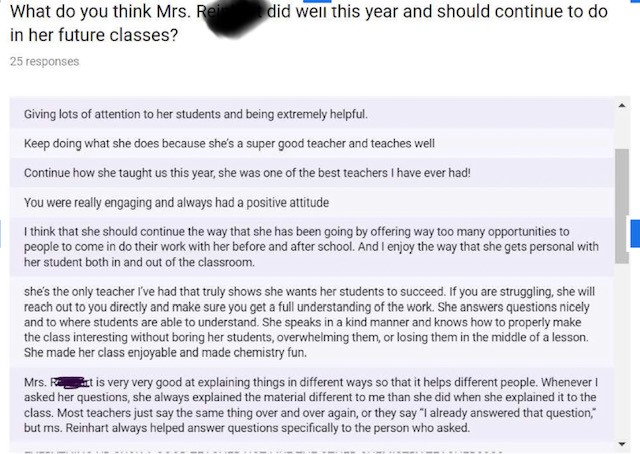 Increases in Self Awareness & Emotional Fitness
+
More Confidence & Personal Satisfaction
+
Increased Student Engagement
+
Less Disruptive Behavior Issues
=
A Self Driven Classroom
Creating this course transformed my classroom and my life BECAUSE of the opportunities I can now create for myself and my students!
I'm excited to be able to share everything that has brought others and myself success in their classrooms!
Can you see yourself reaching your maximum personal success and fulfillment?
A NEW CLASSROOM EXPERIENCE, SELF DRIVEN STUDENTS, PERSONAL FULFILLMENT, MAXIMUM CLASSROOM SUCCESS, AN INCREDIBLE OFFER AT AN UNBEATABLE PRICE, VALUE PACKED BONUSES AND A 100% GUARANTEE!!!
THERE'S NO TIME TO WASTE!
CLICK BELOW TO GET STARTED!
Your Instructor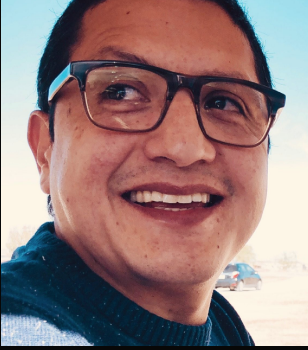 The Original Queen Bee / Neural Architect / Brain Builder
Father. Teacher. Podcaster. Soccer Coach. Creator. Beekeeper. Entrepreneur. Life Long Learner.
After a life changing A-HA moment in my classroom, I became obsessed with uncovering what works in the classroom. My personal journey revealed how significant we teachers are in this classroom. This realization would manifest itself into what would become Seal It With A Smile™.
It is the culmination of my life experiences, both in & out of the classroom, and the acceptance that it is up to us to develop our own self awareness for the emotional learning of our students! That we, the teachers, must model what we want to see in our students, for them, and for ourselves.
Course Curriculum
Are You Ready... ?
Available in days
days after you enroll
Your Transformation Begins... Introduction - Week 1
Available in days
days after you enroll
Your Classroom = Shared Experience - Week 2
Available in days
days after you enroll
Frequently Asked Questions
When does the course start and finish?
The course starts now and never ends! It is a completely self-paced online course - you decide when you start and when you finish.
How long do I have access to the course?
How does lifetime access sound? After enrolling, you have unlimited access to this course for as long as you like - across any and all devices you own.
What if I am unhappy with the course?
We would never want you to be unhappy! If you are unsatisfied with your purchase, contact us in the first 30 days and we will give you a full refund.
Thank You For Enrolling!

You are taking a major step in the transformation of your classroom and of yourself!
On behalf of your students.
Thank You!